No front page content has been created yet.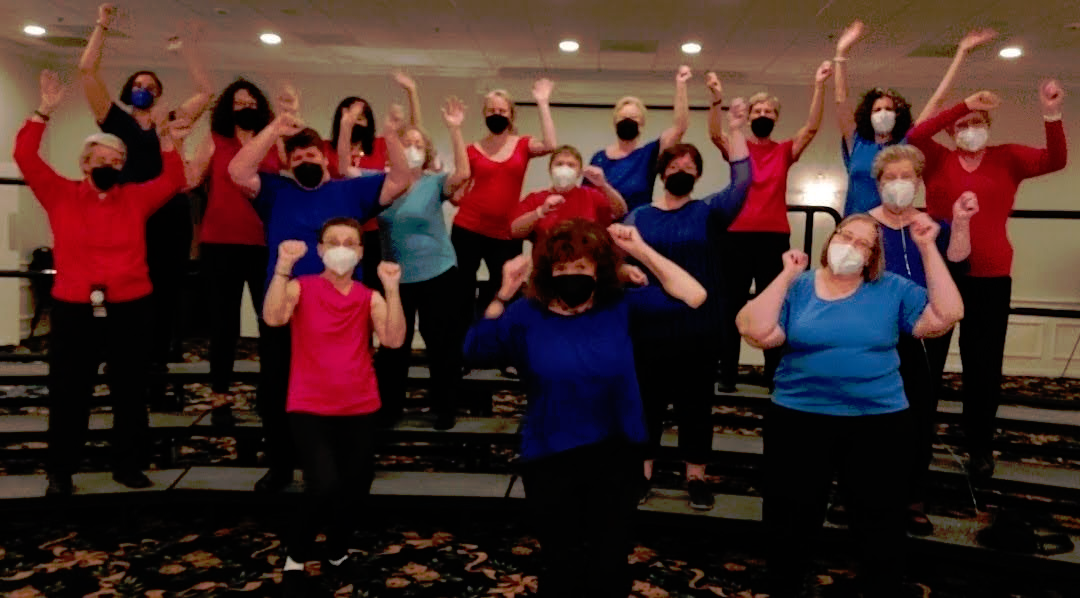 Watch the video! Boston Skyline Celebrates World Singing Day
Boston Skyline Chorus is excited to announce our 

Holiday Palooza!
We've combined our holiday performance with an arts and crafts fair! Join us on December 3rd to enjoy festive live music and shop local craft vendors for all your holiday needs.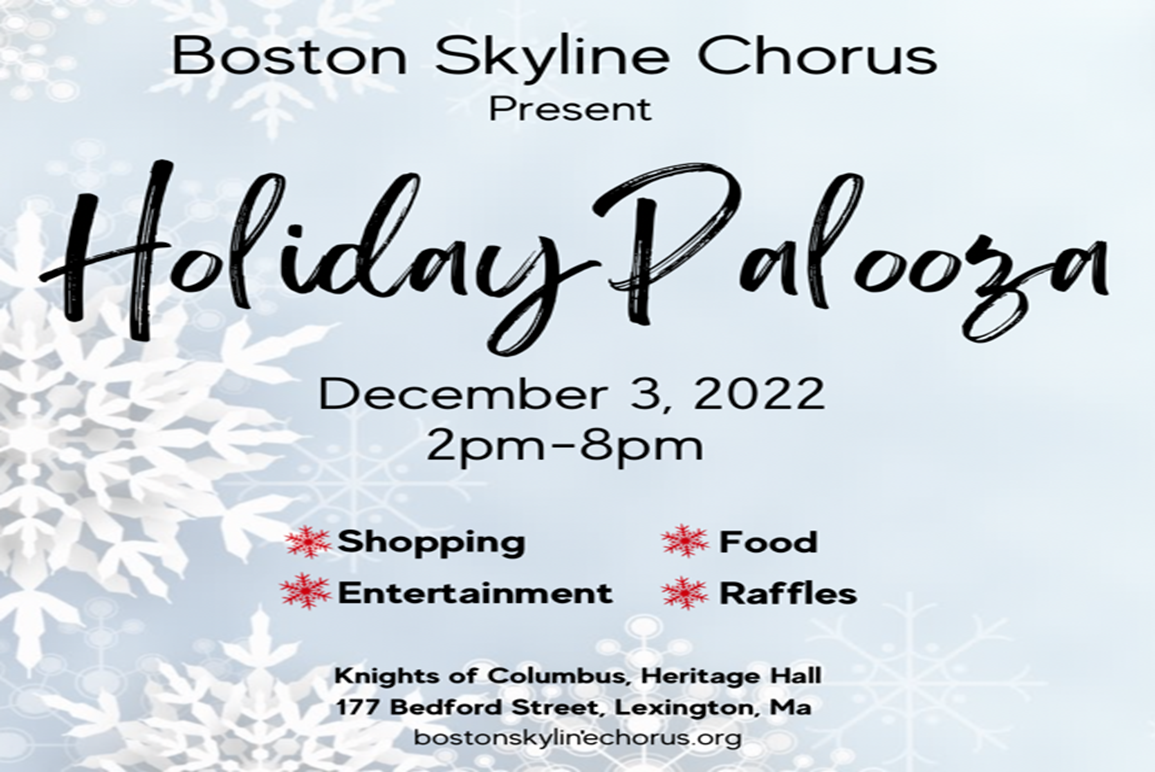 Shop throughout the day  -  Purchase a treat and
warm beverage  -  Delight in the sounds of harmony!
A great family friendly way to spend a Saturday!
---
Our weekly rehearsals are open to guests. Come visit any week!
Are you a woman who loves to sing? Enjoy the sound and feeling of harmonizing? Come check out Boston Skyline Chorus! You don't need to read music to sing with us, and we offer multiple ways to become more knowledgeable about the nuts-and-bolts and art of singing well.
If you have ever wondered what our rehearsals are like, or you'd like to consider auditioning to join our chorus, please schedule a visit by contacting our membership chairperson Michele at membership@bostonskylinechorus.org.
---
Hire Us
Boston Skyline Chorus has performed at many venues throughout the greater Boston area. We provide live entertainment for your event, church social, community celebration, cultural festival, public or private parties, or any other event where musical entertainment is desired. You can hire the entire chorus or request a smaller ensemble, To find out more about how to hire Boston Skyline Chorus for your next event, please contact our Performance Managers at donnaxdonna@yahoo.com or biking234@gmail.com or simply fill out a Performance Request Form.